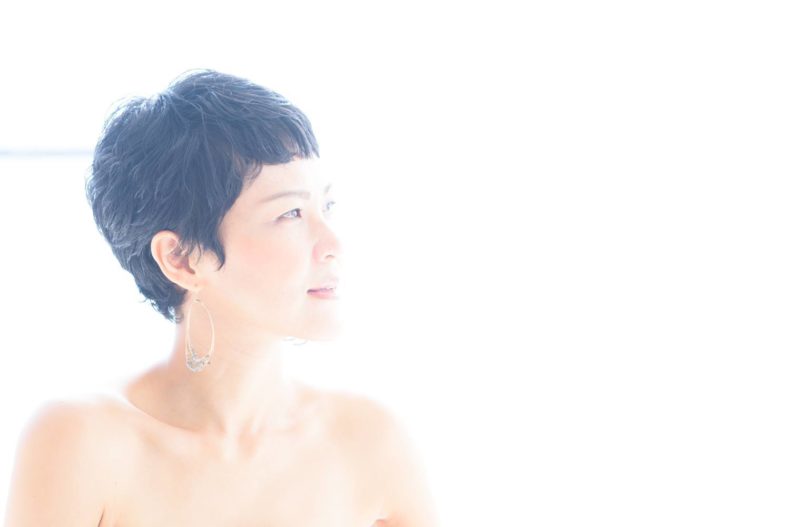 Asano Chiyuki
Born and grew up in Yao City, Osaka Prefecture.
When she was in high school, she hated uniforms. However, she decided to become a fashion designer when her art teacher told her to "design herself."
At the age of 20, she traveled to France alone and she studied haute couture at the renowned ESMOD in Paris.
She returned to Japan at the age of 26 after working at the Fashion Maison in Paris.
After she returned to Japan, she worked as a ready-to-wear fashion designer at a Japanese company before establishing her own company in 2007.
She started her own haute couture brand "Asano Chiyuki" in 2009.
All her designs express the grace and charm "Yamato Nadeshiko" of Japanese women, sticking to the style that shows the charm of the woman's body, and introducing dresses that incorporate the traditional Japanese techniques such as Kyoto's tie-dyeing. As a Japanese designer, she has been active in many countries around the world in order to introduce the good things of Japan to the world and boost Japanese industry.
Brand development
– asano chiyuki
– Inner Beauty Promenade
– KNIToDay
Career
1998
Graduated from the renowned ESMOD in Paris with a major in haute couture.
2007
Became independent after working as a ready-to-wear fashion designer at a Japanese company. Founded Milvi Co., Ltd.
2009
Started her own brand "asano chiyuki".
2010-2011
Invited to Fashion Asia (Chinese design competition) as a representative of Japanese designers for two consecutive years. Held a fashion show.
2011
Held a collection show in New York.
2011
Cooperated with Five One Factory which has been in the business of order-made suits for over 50 years in order to develop a new collection of order-made suits.
2012
Started order-made wedding dresses and black ties.
She appeared as a dress advisor in the wedding dress contest Asian Ace on TBS and won her first Japanese victory in the apparel design contest.
2017
The company was renamed Jiyu-Jisai Co., Ltd.
2018
Managed Inner Beauty Promenade.
2020
Started the ready-to-wear brand "KNIToDay" in response to the requests of haute couture customers.
※Please see this page for our store openings.